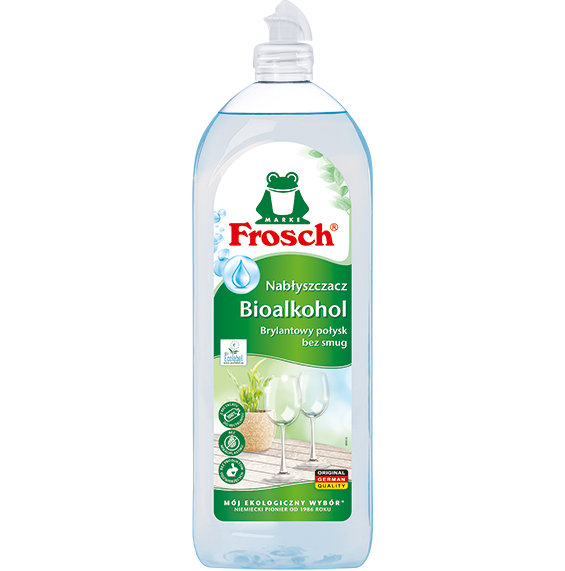 Rinse Aid Bio-Alcohol
For brilliant shine of glasses, dishes and cutlery.
The efficient formula with bio-alcohol provides fast drying and therefore residue-free clean washing-results. Prevents limescale.
Fill the rinse aid into the dishwasher's rinse aid compartment.
Tip: Select a low temperature washing cycle. Observing the dosage instructions helps to save energy, reduces water usage and water pollution.
Keep out of reach of children.
Only intended for use in household dishwashers.
Follow the instructions of the dishwasher manufacturer.
Only give completely emptied container to special waste disposer.