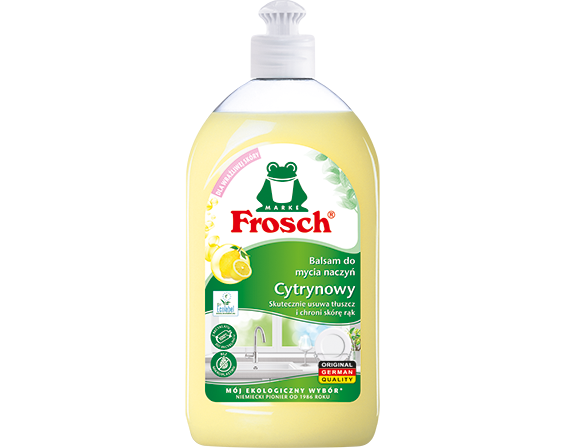 Dishwashing Balm Lemon
Degrases and cleans the dishes spotlessly shiny.
The powerful formula with lemon optimally removes grease and dirt and at the same time is gentle to the skin.
pH skin neutral, dermatologically tested.
Recommended dosage for 5 L of dishwashing water:
not very dirty: 3 ml (¾ teaspoon),
dirty: 5 ml (1¼ teaspoon).
Tip: Observing the dosage instructions helps to save energy, reduces water usage and water pollution.
Keep away from children.
Protect from frost.
Only give completely emptied container to special waste disposer.