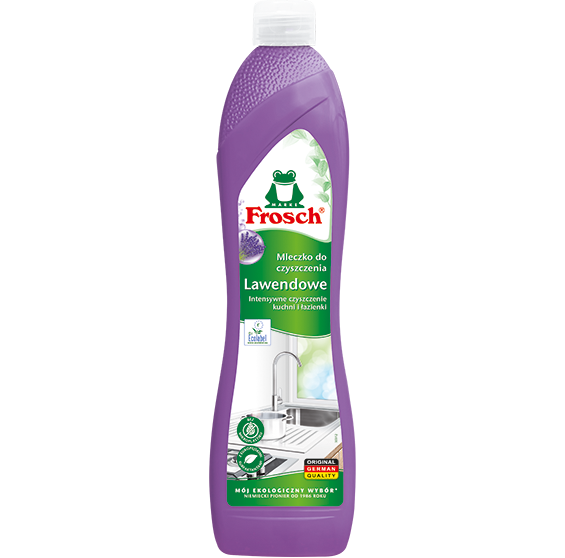 Scouring Cream Lavender
Removes hygienically all kinds of dirt in kitchen and bathroom, especially on ceramics, enamel, stainless steel as well as electronic and glass ceramic stoves.
The natural marble flour formula with lavender provides powerful cleaning and leaves a fresh lavender scent.
Apply undiluted to the dirty surface, scrub with a wet cloth or soft sponge.
Do not use a hard or scratchy scouring sponge.
Rinse thoroughly.
Tip: Accurate dosing helps to save energy, reduces water usage and water pollution.
Keep away from children.
Not suitable for acrylic surfaces.
This product is not intended for a large-scale cleaning.
Only give completely emptied container to special waste disposer.
Protect from frost.