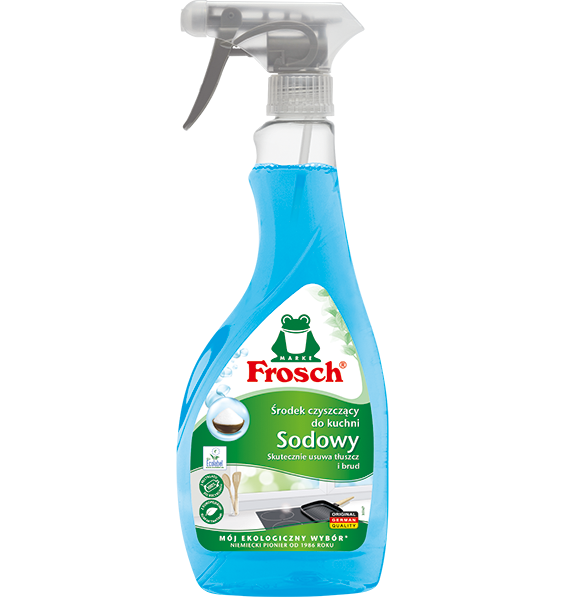 Kitchen cleaner Soda
Intense cleanliness for almost all washable surfaces in the kitchen** - ideal for cleaning of oven and grill.
The formula with soda powerfully removes stubborn grease and dirt.
Harmless for usage within food surroundings and kitchen area.
Turn nozzle to open.
Spray on, allow a short time to take effect, and wet wipe clean, then, if necessary, polish with a dry cloth.
Tip: Accurate dosing helps to save energy, reduces water usage and water pollution.
Keep away from children.
Avoid inhaling sprayed product.
With sensitive skin wear rubber gloves.
**Do not use cleaner on unsealed wood or on waxed or oiled surfaces.
Not suitable for acrylic surfaces. On varnished surfaces try at inconspicuous area before use.
This product is not intended for a large-scale cleaning.
To refill the bottle screw off trigger.
Please empty container before recycling.
Protect from frost.