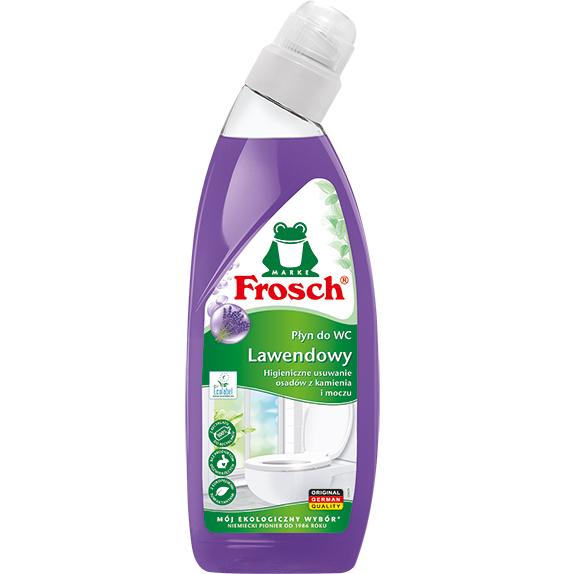 WC Gel Lavender
Powerfully removes lime, urine scale and dirt even underneath the rim.
Hygenic cleanliness with lavender.
Thoroughly removes malodour leaving a fresh lavender scent.
Squeeze safety cap and unscrew.
Squirt the cleaner into the toilet bowl and underneath the rim, let sit for a few minutes, use toilet brush if necessary, and flush away.
Tip: Accurate dosing helps to save energy, reduces water usage and water pollution.
Keep away from children.
Do not mix with other products.
Do not use on marble or other acid sensitive surfaces.
This product is not intended for a large-scale cleaning.
Only give completely emptied container to special waste disposer.